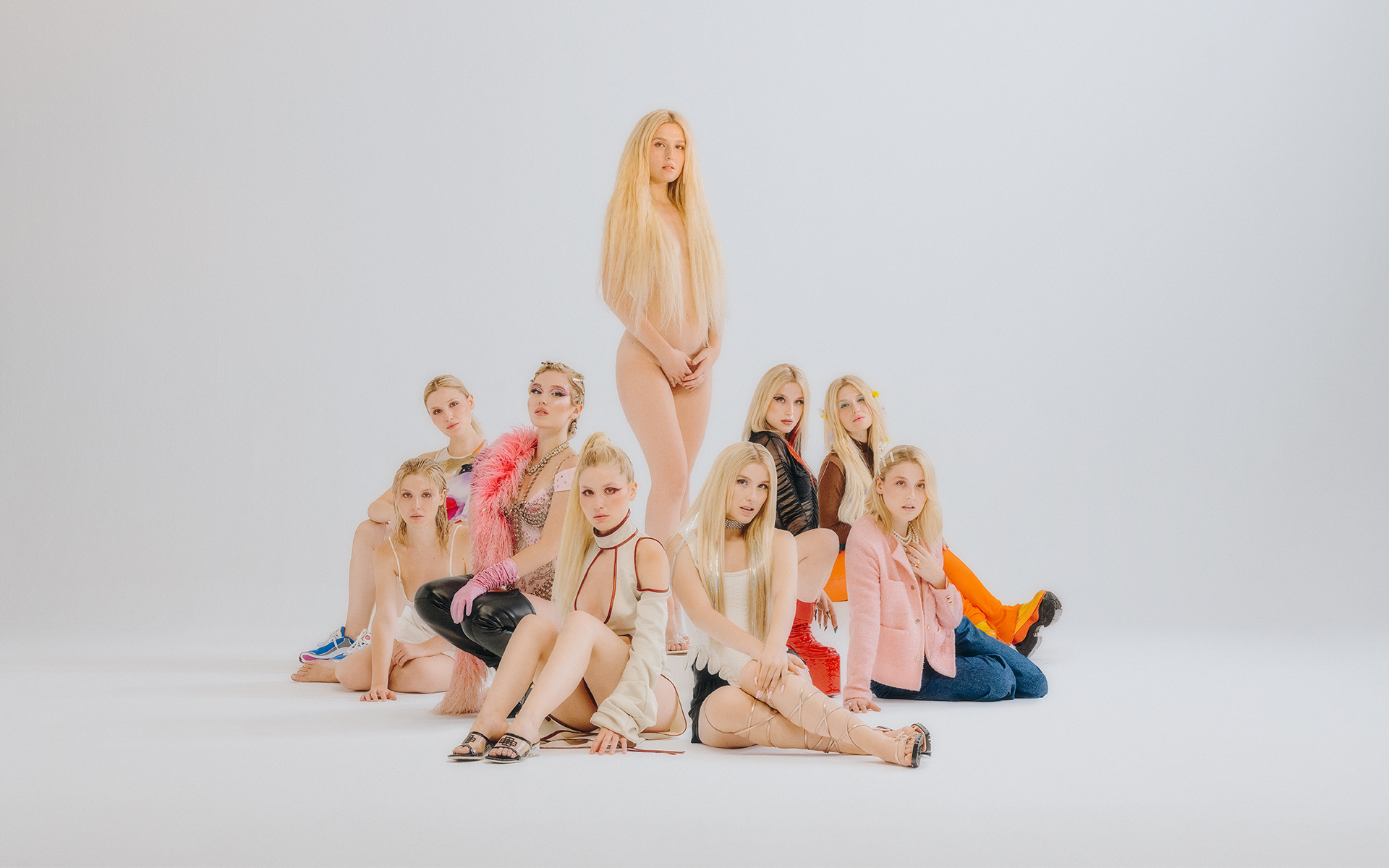 Creative direction and design for Sofia Coll - Génesis. ✨🤰🏼
We wanted to represent the musical birth🤱🏼 of Sofia Coll through a self-analysis. To show how she has built herself, through all her experiences, emotions, and phases that have made her what she is 👯‍♀️, showing the process and the result. Each song 🎶 corresponds to a different Sofia.

On the cover appears the purest Sofia, number "9", who is the protagonist. To become who she is, she has gone through a process, this process is reflected by the different characters that represent her stages 👩‍❤️‍💋‍👩. She is shown naked, standing among everything that has made her become the way she is, all her other faces👤, which together make up the real Sofia.

On the back cover it represents the creation process of Sofia Coll. A scene where all the Sofias are in a meeting, each one has a different way of interacting with the other. Representing her internal dialogue 🗣 where she becomes strong 💪🏼 until she reaches her purest self.👼🏼